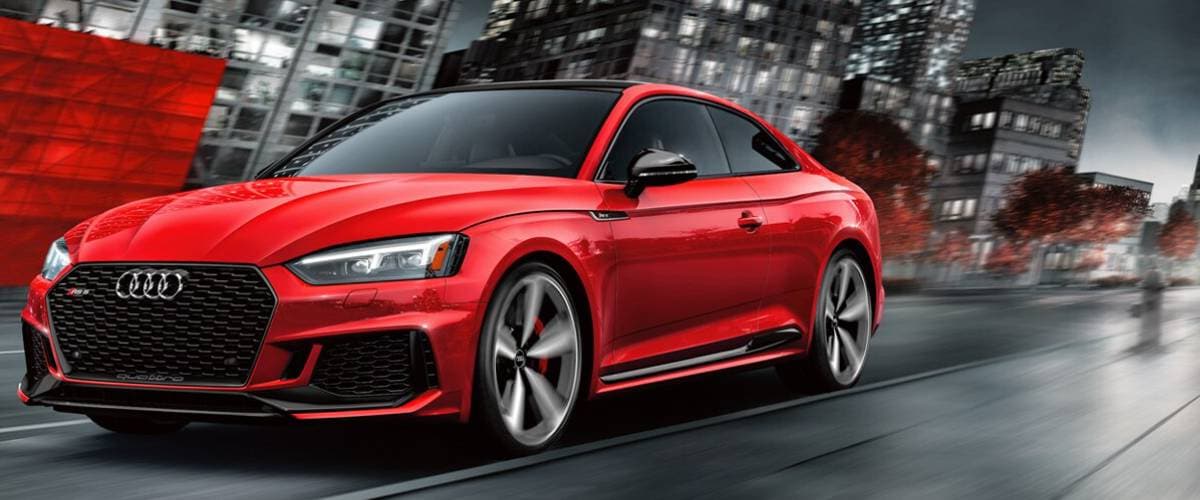 New Audi A5
The new Audi A5 is a small car that features plenty of choices around Frisco. It boasts four different powertrains, three body styles, three variants, and three trim levels. You can better choose the Audi A5 model that best suits your needs and personality. Please find your ideal new Audi A5 at Audi McKinney.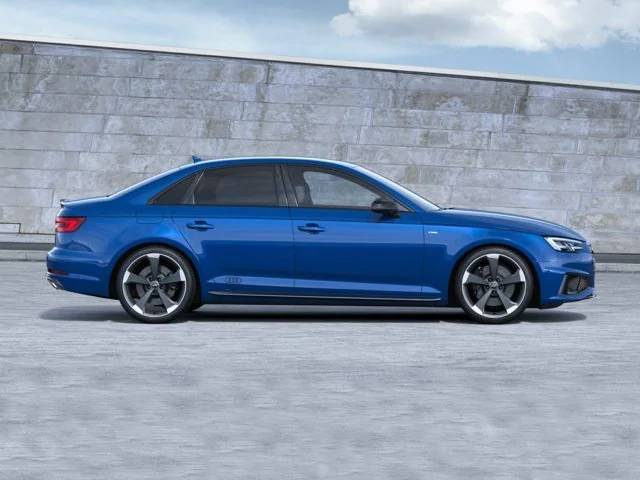 Elegant Design
The Audi A5 holds nothing back in the design department. Whether you are looking for a daily driver to commute to work in or a car to take frequent road trips in, the A5 should be your first choice. Shoppers can find sleek curb appeal due to the A5's many curving lines and elegant colors. Wherever you go, you will turn heads. That elegance continues in the cabin, where drivers can discover premium materials such as standard leather upholstery and real walnut wood trim. Easily make use of 35 cubic feet of space for luggage on your weekend trips.
Lively Performance
Four separate powertrains are available in the Audi A5. The first standard engines are the 201-horsepower turbocharged four-cylinder, available in the Sportback model. The second standard engine is the 261-horsepower turbocharged four-cylinder, standard in the coupe and convertible. The third engine is the 349-horsepower turbocharged V6, available in the S5 variant. The fourth is the 444-horsepower twin-turbocharged V6, which is available in the RS 5 variant.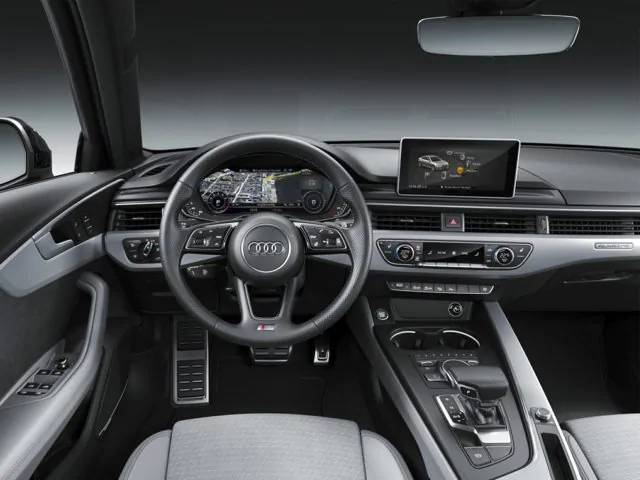 All four of these engines provide excellent power for daily driving. The S5 and RS 5 engines raise the game, as drivers will experience better acceleration and speed. You should expect balanced handling and a serene ride regardless of the powertrain. This is due to responsive steering and great road grip from standard Quattro all-wheel drive. The suspension also easily soaks up bumps in the road. Overall, you can count on the Audi A5 to provide a relaxing ride or easily pass slower traffic on the highway. You will enjoy the drive in the A5.
Advanced Technology
Our customers can expect to find a straightforward and intuitive infotainment system in the A5. The 10.1-inch touch screen features nicely laid out menus and responds quickly to your touch. It is also easy to reach, making it easy to use while on the go. The Audi Virtual Cockpit replaces the analog instrument and gauge cluster, providing directions and other information within your natural line of sight.
Great Safety Features
You can easily keep your peace of mind around Plano in the Audi A5 with its excellent standard safety technology. You can relax with Audi Pre Sense City, a suite that provides automatic emergency braking, forward collision warnings, and pedestrian detection. Plus, there are nine available technologies in higher trim levels.
Trim Levels
There are several versions of the new Audi A5. For instance, the A5 is available in coupe, convertible, and Sportback body styles. There are also three variant models: the A5, S5, and RS 5. On top of this, the A5 and S5 offer three trim levels each, known as Premium, Premium Plus, and Prestige. It is important to note that the Quattro all-wheel-drive system is standard in every model. The variants and trim levels are broken down below:
Audi A5 Premium
Audi A5 Premium Plus
Audi A5 Prestige
Audi S5 Premium
Audi S5 Premium Plus
Audi S5 Prestige
Audi RS 5
The main difference between each variant is the powertrain available. The S5 and RS 5 feature the more powerful V6 engines. Each trim differs in how many features and amenities are offered with each. Finding the right combination for your lifestyle is easy when you shop with our expert team.
Please Get in Touch with Us
Do you have questions about the new Audi A5? At Audi McKinney, we make it simple to get the tools and resources you need near Allen, TX. Rely on us, and you will receive the Audi A5 of your dreams.